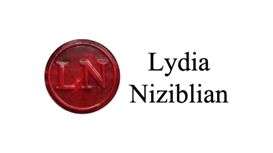 My core work is based around the concept of 'discovered artefacts'. My designs feature a range of textures, patinas and finishes - often exploring the concepts of weathering, ageing and wear. These

pieces are brought to life with colourful cabochons, natural crystals, mineral specimens and bright flashes of keum-boo.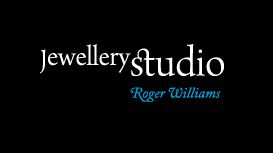 Let us produce your wedding Rings, whether diamond set or plain in Platinum, Gold, Palladium and 18ct Pink, maybe specially shaped, we can help. Roger Williams is based at the Jewellery Studio,

Cardiff. He has had over 25 years, designing, making, repairing and valuing jewellery. He is a respected dealer in diamonds and coloured precious gemstones, trading directly with Antwerp, the diamond capital of Europe, where each diamond parcel is carefully selected for its fine quality.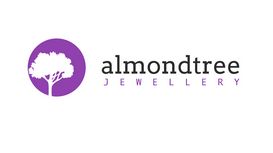 You may have seen me at your local craft fayre or maybe this is the first time we've met, Either way I hope you enjoy browsing my handmade earrings and bracelets. This passion has taken me far and

wide and I've met some fantastic people a long the way.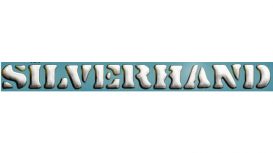 We stock a massive selection of Body Jewellery, Tunnels and Plugs in all shapes and sizes, Head Shop products, Vaporizers, E Cigarettes, Alternative Jewellery, T-Shirts, Warrior Clothing, Harringtons,

Earrings, Silver Items, Coasters, Patches and Badges. Whilst you're their you could check out the Silverhand Facebook page and our trainee tattooist Baz Hammond's Facebook page as well. Our resident female piercer Cath Watkins has years of experience and is incredibly passionate about her work.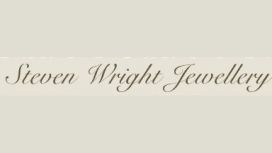 Steven Wright has been a Goldsmith for over 28 years, he left school at 16 and was offered a job in Bridgend to train as a Goldsmith. He was intensely trained on the one to one basis to a very high

standard, and was employed there for over 17 years. He went to london guildhall university and did a course in jewellery design. In 2001 he was offered a place in a large workshop in Cardiff to work for himself.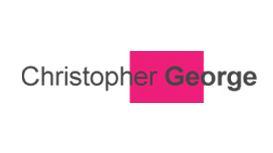 Christopher George Jewellers is part of the Christopher George group, Cardiff. We are "UK Jewellery Award" winners. We have been selling jewellery for over 30 years, and have the experience at hand

should you need it. We are also a "real" company, with a bricks and mortar shop as well as an online presence, and experts at hand should you need us. We know you don't buy jewellery every day, so when you do, it's clearly a special occasion.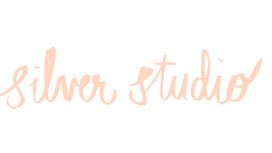 Andrea Jones is a Canadian-born metalsmith living and working in Hamburg, Germany. She began her training in 2009 at l'Ecole de Joaillerie de Montreal, Canada and continued over the next three years

under the mentorship of three amazing goldsmiths: Megan Jones, David Swinson, and Gustavo Estrada - who have over 75 years of combined experience. In 2012, Andrea met the love of her life and relocated to Germany.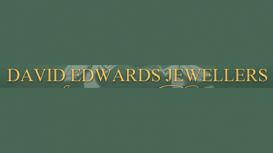 David Edwards is an independent jewellers and watch specialist with a wealth of knowledge and a focus on delivering exceptional customer service. The founders and current owners of the business are

Jack Cohen and Deborah Rawle, between them they have over 50 years experience in all aspects of the jewellery trade. Both are registered valuers they specialise in diamonds and travel the world to source them.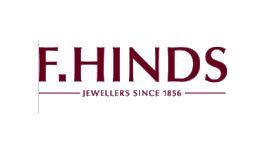 Modern Pewter (European Standard EN611) is a silver-grey alloy composed of 92% tin with copper and antimony to harden it. Contrary to popular belief it does not contain lead. Pewter Guilds were formed

in various European countries as early as the 1300's. It was used in well-to-do households of the Middle Ages as a replacement for wooden tableware and was unrivalled until nearly 1800.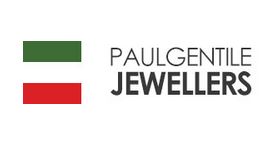 A twist in design makes this rhodium-plated hinged bangle even more desirable! Two clear crystal pavé bands cross over at the center making this beautiful bangle stand out and gleam in all its

splendor. It is quite an eye-catcher. The stunning silver heart (17mm Long) is festooned with real diamonds and set onto a box chain (40-46cm) for extra glitter.