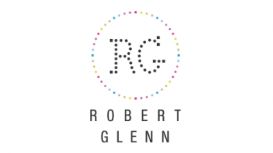 At Robert Glenn we've been offering luxuriously fine jewellery to those in the know for 25 years.
The expert team at our London headquarters have built their reputation on trust, loyalty, superior craftsmanship and design.
Services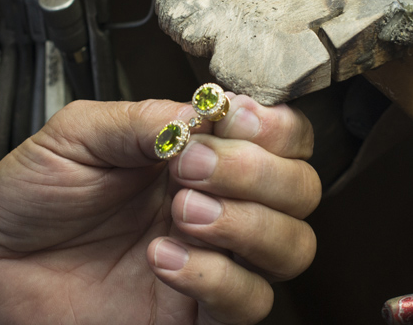 Our small team of craftspeople carry out all work (bar diamond cutting, which we sensibly leave to the time-honoured experts in places like Antwerp) at our Hatton Garden headquarters.
Here you will also enjoy a bespoke consultation service, ensuring your jewellery is not simply beautiful, but fits like a Saville Row suit.
Designing:
Our design team have employed state-of-the-art computer-aided design (CAD) for over 10 years, producing renders and 3D waxes.
We use software developed specifically for the high-end jewellery trade (Rhino 5 and Matrix 8, if you're asking). Our onsite Solidscape 3D printer producing refined 3D wax models ready for casting in a variety of metals.
Setting:
We offer all the latest styles of setting to suit any design, micro pave and castillian are popular ways of exhibiting stones, but we don't limit ourselves to a single technique. Our specialist setting is all crafted under a microscope, a high tech setting to ensure the highest level of precision.
All our setters have learnt their craft from the best teachers in Europe, perfecting their art through years of dedication. This eye for detail is applied to all our setting, and for larger stones we always ensure they get the individual care that befits their quality.
Engraving:
Our team will personalise your jewellery through engraving methods both modern and ancient. A message to a loved one might be delicately laser-etched – or you might want to make more of an impression.
Luckily, our team are expert Seal Engravers. Seal Engravers practise an ancient craft where they create a unique 'stamp' to make a 3D impression or 'sign' in wax. This is a bespoke service offered by the jewellery trade since time immemorial.
Lost Wax Techniques:
Lost wax is an ancient craft technique, used for over 5,000 years – brought bang up-to-date thanks to modern technology.
Our 3D printers produce a wax model, which allows us to make moulds from which our jewellery is cast in metal.
This process 'loses' the wax (and often the mould too) – resulting in a unique piece of craft. It's the same process used for fine art bronzes. If you've ever marvelled at a Henry Moore, you've been looking at a lost wax work.
3D Printing:
3D printing has revolutionised the way we work.
It used to take weeks to make models (the stage before we can create casts). While not quite as quick as our time lapse film here, the process of 3D printing only takes hours. Granting us even more time to craft your piece to perfection.
Mounting:
The role of the jeweller (or Diamond Mounter to give us our professional title) is to make the piece of jewellery ready to take the stones.
This is done by forming a piece of precious metal (platinum, gold etc) by heating and bending, filing, piercing, polishing and soldering.
It's a skill learned over several years, five in apprenticeship and two finishing. Once qualified the Diamond Mounter will be able to make an exquisite piece of jewellery to a very high standard.
Modern technology allows us to bypass the previously laborious task of making a piece from a solid lump of precious metal. A combination of CAD and 3D printing means our craftspeople are able to spend their time efficiently fine-tuning, building and polishing to an ever-higher standard.
Reviews and Ratings
We do not have any reviews about Robert Glenn available right now.