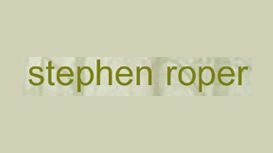 My childhood was filled with the sights, sounds and smells of creative businesses in London's Portobello Road and Camden Lock markets, where my Mother sold her hand made clothing accessories and jewellery. Then I discovered my own love of creating and selling when I worked my way through a History Degree. I ran a craft shop at our home in Whitstable, on the Kent coast, which we were at the same time rescuing from dereliction! Papier Mache clocks, stained glass mirrors, glass jewellery (sold through Liberty), all found their way from my doodles to many happy customers.
For more than 11 years, after some initial tuition from a local goldsmith, I have developed my distictive style, exploring natural textures and forms. I create organic surfaces through the traditional techniques of forging, reticulation, filigree and granulation. I am inspired by nature, old artifacts and the beauty of time - worn surfaces.
---
Reviews and Ratings
Stephen made our wedding rings which we absolutely love. We then asked him to make matching cuff links and necklaces for the best man and bridesmaids. They are absolutely beautiful and I've had so many comments on my gorgeous ring that I can now wear every day!
I commissioned Stephen to make my stepdaughter's 21st birthday present. My idea for a necklace was not a simple one but he was not phased by it at all and was extremely kind and helpful. I was completely overwhelmed when I collected it as the quality and attention to detail was outstanding. I highly recommend him to anyone looking for a unique, high quality gift.
Beautiful products made by lovely people. Stephen puts so much personal attention into his bespoke pieces, they are truly unique! And Anne's scarves/hats etc are all made with huge amounts of love...well worth tracking them down, will definitely be back to shop there again!