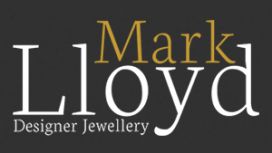 The Dune Collection was created whilst experimenting with a twist on the ancient technique of sand casting. Mark Lloyd creates the jewellery in his own way. Through technique's he has learned as a goldsmith for over 26 years. He refers to the technique as 'jamming it' with precious metal. This is where he created the name for his special technique for creating beautiful jewellery as Jamming it!
Mark started at the age of 17. And was lucky enough to get an apprenticeship in a local jewellers. He spent the next 15 years working for other jewellers, until deciding to open up his own jewellery shop, called The Gold Workshop.
---
Reviews and Ratings
I am over the totally over the moon with my bespoke engagement and wedding ring! Can recommend with absolute ease for a totally professional, tailored bespoke service! 5 stars isn't enough double that and then some thank you!
Massive thank you to Mark Lloyd and everyone at Mobeus! My custom made opal ring is stunning, I can't stop admiring it. I think one of the nursery children at work has his eye on it as he keeps saying "Oooh sparkly!" Mark will sit and discuss any design ideas you have and will create a beautiful, bespoke piece to fit your budget. Fabulous quality, a warm and welcoming atmosphere and highly professional staff. Will definitely be returning!