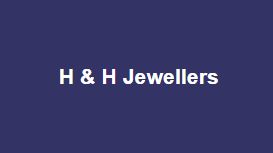 Our website is designed with the trade in mind, be it that you have recently become employed within the Trade or that you have more years than you wish to remember! With that concept we have designed the site as a tool. It is not fancy nor does it have Whizz Bang graphics. The concept is that you want an answer - you want it quick & easily to find - you want a price. You don't have time to waste!
3 Pricelists should answer quite a lot of your questions. But, if you cannot find what you require or something needs a tweak in its design to suit you, then please contact us. Our WestCounty friendliness might just brighten your day!
Boxes & Cases have recently been added to our expanding product base - take a peek and see how we focus on the Independent Jeweller. But if its something unusual in the Box area then let us know your requirements and we can advise on Bespoke Card Boxes to your requirements.
---
Reviews and Ratings
We do not have any reviews about H & H Jewellers Displays available right now.