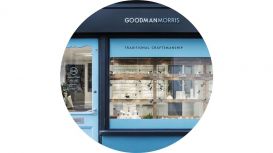 Goodman Morris collections have evolved from the combined skills of the Goodman Morris team led by Alex Goodman and Nicola Morris. All the work has been designed and produced in our shop and workshop on Market Street, right next door to the old "House of Correction" in Brighton's historic Laines.
We supply to select retail outlets across the UK and have been recognised for our design innovation, winning industry awards in 2003, 2005, 2013 and 2015. Providing fabulous customer service is important to us, which we have received recognition for. In 2013 we were named a Professional Jeweller Retail star and in 2014 were finalists in Professional Jewellers Shop floor Stars.
Alongside our own collections and one-off pieces we are stockist for some of Europe's top designers including Georg Jensen, Junghans, Rivioir...
We have a team of experienced friendly staff on hand and offer a valuation, repair and commissioning service too. We would welcome any feedback or requests that you may have, and hope to see you soon in our Brighton shop.
Services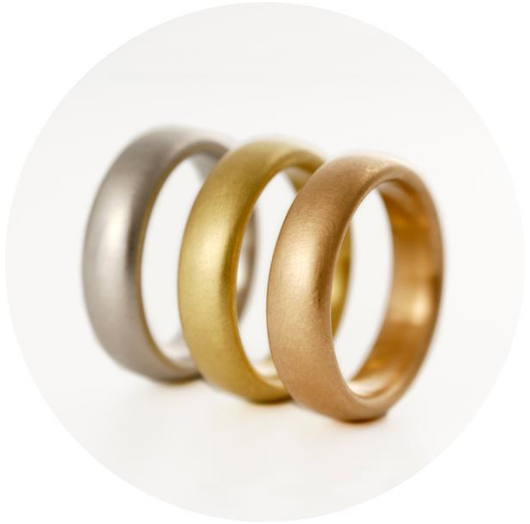 Wedding bands have been given as a symbol of love and commitment for over 6ooo years when the ancient Egyptians exchanged braided rings of hemp and reeds.
Now we use something with a little more longevity! A simple gold band, the endless circle symbolising the eternity of love, is a classic choice, however, we believe that your wedding band should be as individual as you and your relationship. We make rings from platinum, gold, palladium, silver… They can be polished, matt, hammered, engraved… Sprinkled with diamonds, set with sapphires…
Choosing your rings should be an enjoyable and exciting experience. Here at Goodman Morris we offer a very personal design service. Come and talk to us, we will guide you through the process of choosing metals, finishes and textures, ensuring that you and your partner will have unique wedding bands that are made by hand in our workshop and truly reflect your personality and individuality.
Reviews and Ratings
My engagement ring, wedding ring and eternity ring have all been made by GM and I love them. Beautiful, individual, unique items that I treasure. Such wonderful creations and lovely people.
I can't stop looking at my engagement ring!! It's absolutely gorgeous though unfortunately our poor quality cameras don't do it justice - you can't capture the handmade uniqueness!! Thank you so much.
My gorgeous and super generous husband treated me to a huge rainbow moonstone and diamond ring. I love it. Thank you for creating this beauty!